We like challenges: we study for our clients unconventional and innovative solutions that leave their mark. But that's not all: at the same time they guarantee companies peace, security and solidity.

Our model is Trajan, the OPTIMUS PRINCEPS, who on the one hand brought the empire to maximum expansion, and on the other hand gave Rome great infrastructure. He was admired for his sense of justice, his virtues, and his attention to culture, deserving to be placed in Dante's Paradise among the right spirits.

Valid businesses are based on long-term partnerships, and these relationships are based on clear rules. That's why we developed a very simple but straightforward approach to implementing our solutions which is based on simple ideas:
Understand the Problem
before proposing a solution
Avoid Uncertainty
when dealing with innovative products
Only projects with positive ROI
can be accepted
Client's Need
could change through the time
To accomplish these, we created a three-steps implementation approach which is the perfect framework to make the solutions effective.
Consulting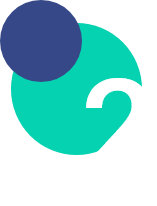 Solution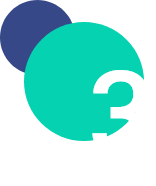 Monitoring
divisible approach formula
our approach
divisible - ai meets business
1
first step  >
Know the problems
Find solutions and potential
As a consulting company, we offer our ability to determine and understand even the most complex issues and identify the best opportunities; we combine data and business process analysis and evaluation activities with research activities of the reference markets and main competitors, this ensuring the development of optimal strategies.
                  CONTACTS US             

2
second step  >
Product implementation
As declared in our ROI policy, we only accept to realize projects with specific requirements about Return On Investment. This method represents a win-win situation since happy clients bring positive feedbacks about our products.

Moreover, to guarantee the best results, we can provide full customization of our applications to make them fit as best as possible to the business. This step is crucial to short-up the learning time of artificial intelligence-powered solutions and provide visible results in a short time.
                 CONTACTS US              

3
third step  >
Monitoring and improvement
Since Artificial Intelligence learns through the time, it is crucial to monitor all the applications in order to guarantee the best Return On Investment as possible. That's why we offer a complete "Monitoring and Improvement" service in order to help the client to get the best from AI solutions.
get in touch with us
Complete the form below
Thank you! Your submission has been received!
Oops! Something went wrong while submitting the form.